3 Ways to Eat Chocolate | 3 Ways to Eat Cottage Cheese | 3 Ways to Eat Peanut Butter | 3 Ways to Eat Lentils | 3 Ways to Eat Bananas | 3 Ways to Eat Avocados | 3 Ways to Spice Up Meals
It's a damn shame that, amid all the hype surrounding so-called superfoods, lentils are often upstaged by foods that promise the world, but come and go like the weather (anyone remember spirulina?). These age-old, wonder-working legumes are the real deal. If you want to stay on top of your health, sharpen your physique, and spare your pocketbook, work these humble legumes into your dietary repertoire.
---
---
Here are three good reasons why lentils belong in your pantry, and three great ways to prepare them.
Reason 1: Lentils Are Cheap Protein
If your steak and salmon habit is taking a bite out of your food budget, head for the legume aisle. At 18 grams of protein per cooked cup, lentils will stretch your food bucks big time—and help your health while they're at it. Researchers reported that people who consume plant protein as part of a vegetarian diet tend to have healthier hearts and improved blood pressure. And, yes, plant protein can also help you pack more lean muscle onto your frame.
Reasons 2: Lentils Can Improve Your Sugar Levels
A recent study points to the health benefits of swapping out some of your starchy carbs like potatoes and rice with lentils. The research shows that people who replaced half a serving of white potatoes with lentils saw their post-meal blood sugar drop as much as 35 percent. When these same people replaced rice with lentils, their post-meal blood sugar levels dropped by up to 20 percent.
Reason 3: Lentils Are a Nutrient Treasure Trove
One look at the nutritional breakdown of lentils and you'll be impressed. On top of all the protein and fiber they deliver, lentils also provide a range of essential vitamins and minerals, including thiamine, folate, magnesium, iron, phosphorus, potassium, zinc, and magnesium. Lentils also infuse your diet with antioxidants to help neutralize free radicals that can damage your DNA.
Now that I've convinced you (I hope) to stop giving lentils the cold shoulder, here are a trio of recipes that prove they can be as delicious as they are nutritious.
1. Lemony Lentil Power Balls
Providing a good balance of carbs, protein, and fats, these portable nutrient-dense balls are what your body needs to take the edge off hunger before a hard workout or when a midafternoon energy slump strikes. Nutty and slightly sweet, red lentils break down easily when cooked, making them a good option for blended recipes like this one.
---
---
2. Salmon and Lentils with Tomato Vinaigrette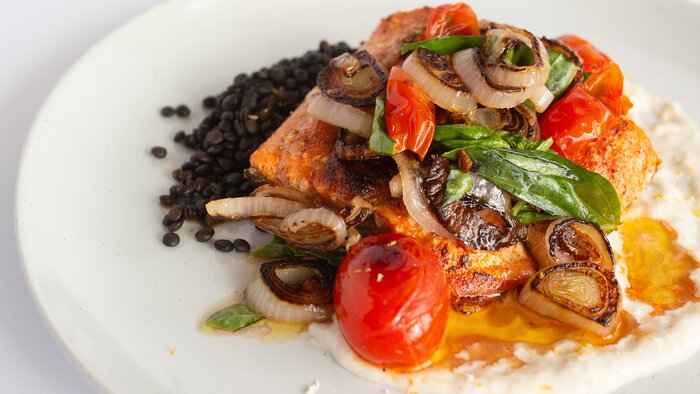 This protein-packed dish looks fancy, but it's easy to prepare. Named after the glistening black beluga caviar they resemble, black beluga lentils hold their shape and texture once cooked to make the final meal look quite extravagant. If you can't find black lentils, replace them with French green lentils (Le Puy). You can also use grilled chicken instead of salmon.
3. Quinoa Lentil Berry Salad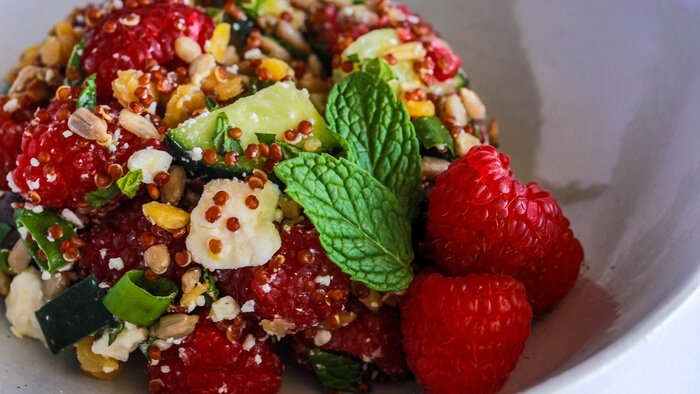 Looking for a way to breathe new life into your lunch routine? Prep this satisfying and ultra-nutritious salad that combines all sorts of great flavors and textures. Fresh raspberries add a nice sweetness, while lentils will help keep your blood sugar on an even keel. You can also use black lentils in this recipe, and replace the quinoa with brown rice. The salad can be made up to three days in advance and chilled for subsequent use.