Many vegetarians often struggle to find dishes that are both healthy and flavorful. When you have your sights set on hitting your macros without the incorporation of meat, it is essential to ensure you are still getting a complete source of protein.
When foraging for vegetarian meals, look for recipes that are:
---
---
Low to moderate in calories
Balanced in carbohydrates, proteins, and dietary fats
Made from wholesome ingredients
Flavored with herbs and spices rather than high-calorie, artificial, and/or sugary condiments
Naturally low in overall sugar content
This may sound like a tall order, but it doesn't have to be that hard to create tasty, flavorful vegetarian dishes. To prove it to you, here are five delicious vegetarian recipes to get you started!
1. Mexican Quinoa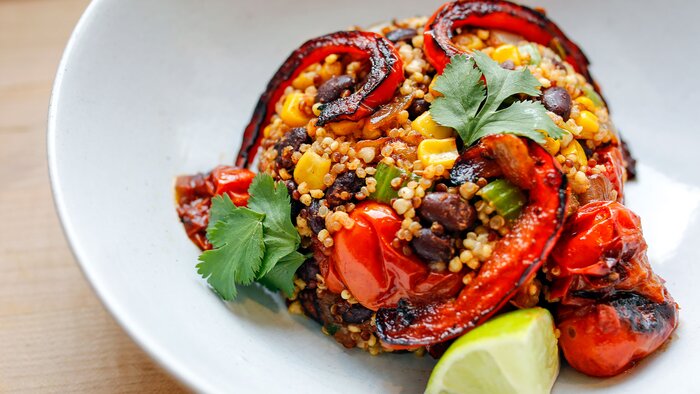 The great thing about quinoa is that it is a complete source of protein on its own, making it an ideal choice for any vegetarian in search of a quick and easy meal. This grain is also rich in dietary fiber, which means it naturally supports a healthy glucose metabolism, which is tied to long-term heart health.
This recipe has it all. It is flavorful, packed with natural antioxidants, and overflowing with natural vitamins and minerals.
2. Quinoa Apple-Raspberry Crumble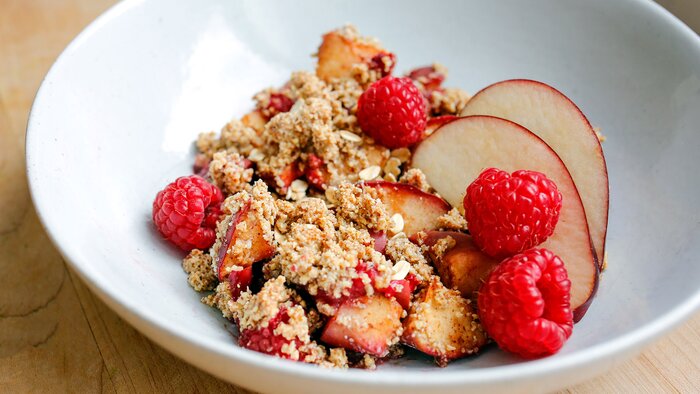 This healthy crumble recipe is free from the eight primary allergens and is a health-conscious treat fit for any diet plan. Once again, quinoa provides a complete source of protein in this dish, even in the form of dessert. We know, we're excited, too!
While the recipe does call for a small amount of coconut sugar, we invite you to swap this out for stevia if you're looking to create a completely sugar-free meal.
---
---
3. Spicy Beans and Rice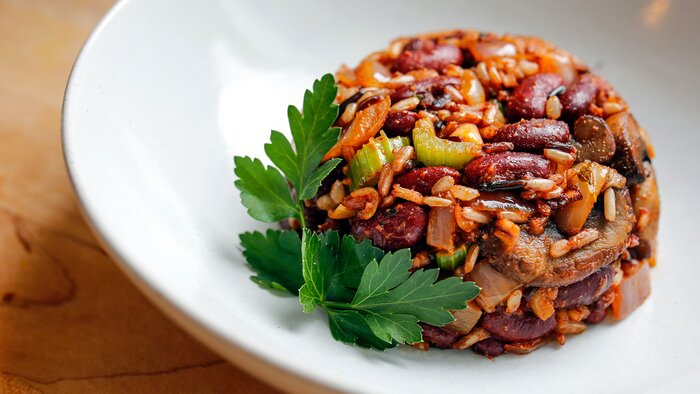 This one-dish meal has it all—flavorful wild rice, protein-rich beans, heart-healthy vegetables, and just the perfect amount of spice to make you come back for more every time. This dish is also quick and easy to prepare, making it ideal for those who just don't have time to dedicate hours to preparing lunch or dinner.
4. Buckwheat Chili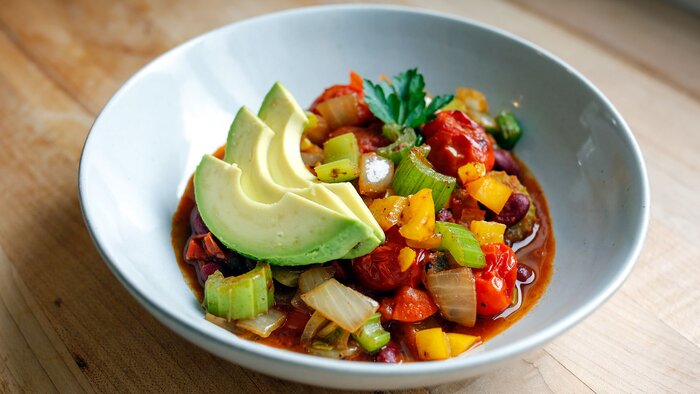 Our Buckwheat Chili is protein-packed and full of hearty grains. Buckwheat is an excellent addition to any diet plan, and, like quinoa, serves as a complete source of protein. As if that wasn't enough, we have also added in a second source of protein: kidney beans. This recipe also boasts a powerful dose of lycopene and vitamin C thanks to the tomatoes.
5. Cold Veggie, Bean, and Rice Salad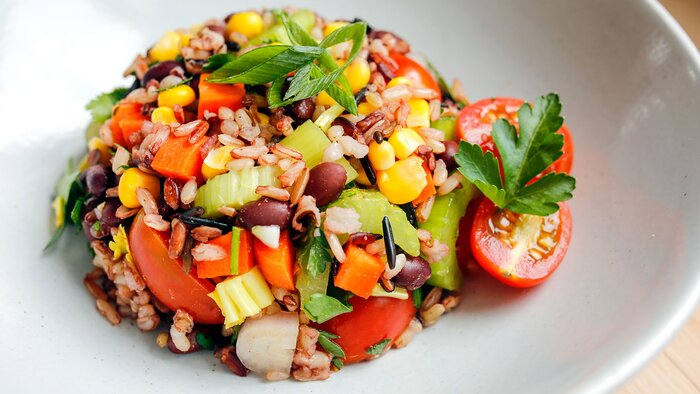 Looking for the perfect meat-free side dish to take to your next hot summer barbecue? Rich in nutrients, high in hunger-satisfying fiber, and a complete source of protein, this dish is exactly what you've been looking for.